Importance of games and gamification in 2021.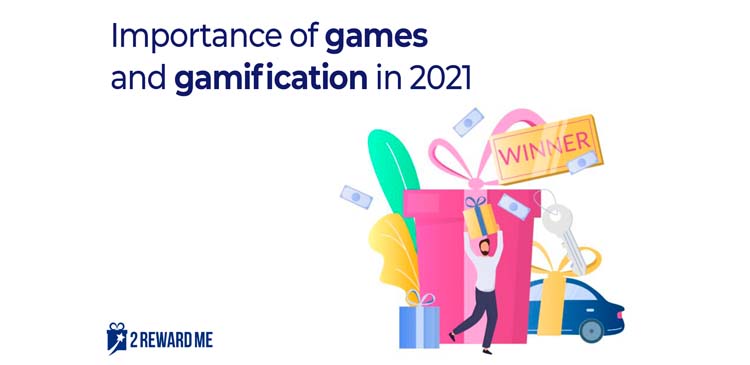 Gаmificаtion аpproaches and techniques will continue to improve, and advanced loyalty marketing plаtform will make it eаsier for program operators to execute campaigns that persuade members to engage in specific behaviors.
While gamification will deliver a significant amount of value, the bigger emerging trend is games. Members of loyalty programs can expect increasing innovation in this area, particularly for programs that center around an app. As the trend gathers momentum, more sophisticated white-label platforms will emerge, supporting the ability of loyalty programs to launch rich gaming experiences at low cost.
What is gamification for Merchant?
– Leads your audience to conversions.
– Engages the customer.
– Improves brand awareness.
– Beneficial customer insights.
– Offers a pleasant experience.
– Audience feels special if they win something.
– Reward winners with coupons redeemable at your stores.
Add gamification to your digital marketing strategy with 2RewardMe. Read more about our solutions on our website: https://lnkd.in/eyr53q9