SMS vs Email Marketing.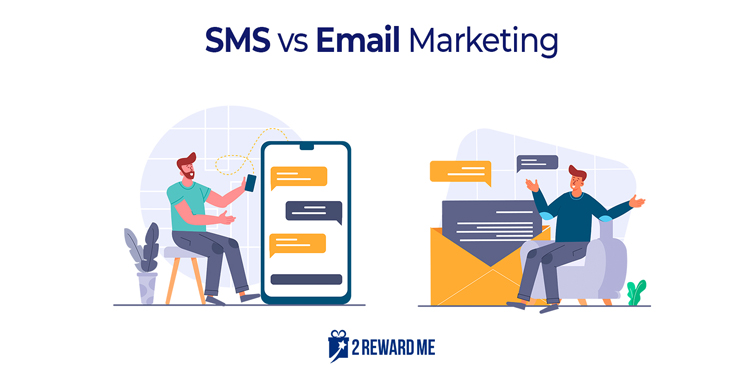 Email and SMS are powerful communication tools that can be used to build relationships with your customers and drive conversions.
Email marketing is very cost-effective and customizable. On the other hand, SMS marketing can grab your audience's attention and can get in touch with them instantly.
SMS vs Email Statistics.
● Volume: 74 Trillion emails are sent each year whereas 8 Trillion texts are sent each year.
● Open Rates: Email open rates are 20% whereas SMS open rates are 98%.
● Response Rates: Email response rates are 6% whereas SMS response rates are 45%.
● Response Time: It takes the average person 90 minutes to respond to an email versus 90 seconds to respond to a text message.
Email works better when used to get across detailed information: from promotions to subscriptions to product updates.
SMS marketing is best for short, important, and time-sensitive communications.
Want to learn more about SMS/Email Marketing? 2RewardMe here to help. Check our website for more information https://lnkd.in/dP8gcwj